Russ Milland, (Probus Member)
June 9, 2020 @ 10:00 am

-

11:00 am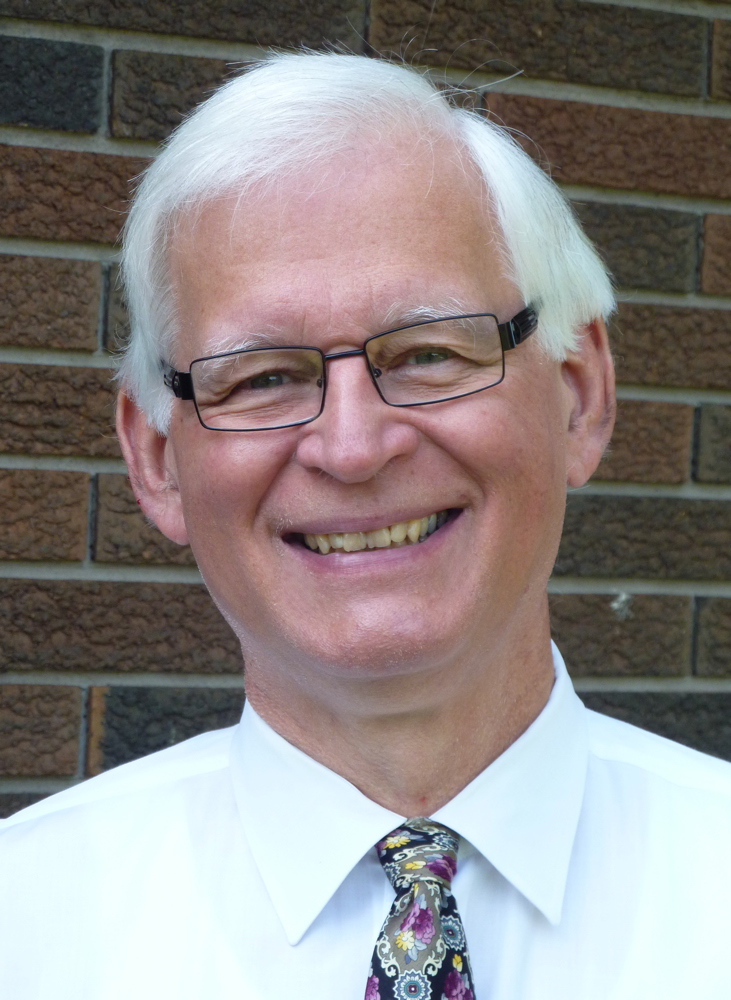 Rail history captured by famed photographers
Russ Milland, filling in as a last-minute speaker, offered a short visual experience he titled the "Princes of Darkness" featuring photos of trains taken at night.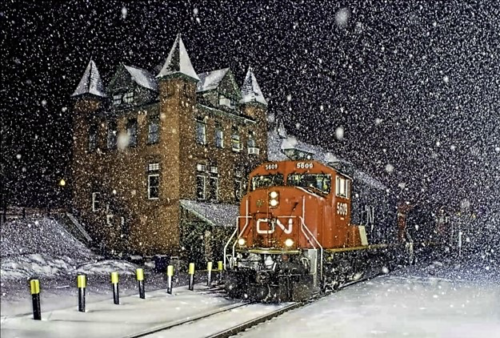 He started off with a series of photos captured by American photographer O. Winston Link who lived from 1914 to 2001. Link, who had been a commercial photographer in New York, devoted his time between 1955 and 1960 taking images to con-vey the end of steam propelled trains on the Nor-folk and Western Railway. The striking photos, in both black and while and colour, are now all property of the Link Museum in Roanoke, Virginia.
The second photographer featured was Gary Knapp, also from the American northeast who used a minimum of 13 flash units to take his night-time pictures. His collection, which can be viewed online at RailPictures.net, included Canadian Pacific and CN trains on rail lines in the United States. Russ had obtained copyright permission to include the photos in his presentation.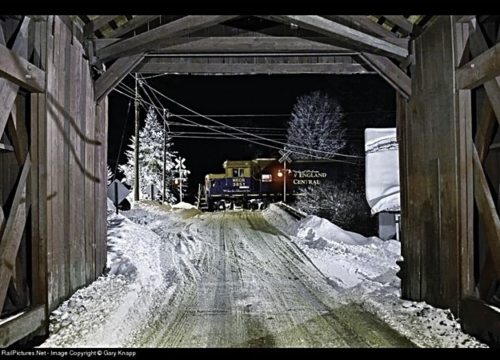 The final section of Russ' slide show "Seizing the Night at the Toronto Railway Museum", included a variety of night photos taken by members of the Toronto Railway Historical Association capturing the evolution and operation of Roundhouse Park at the foot of the CN tower in downtown Toronto.
Gary Knapp's photos of a CN train at a snowy Plattsburgh, N.Y., station (top) and looking out from the Northfield Falls covered bridge in Ver-mont. Bottom picture is from the Toronto Rail-way Historical Association.
Thanks to Wayne Tester for the screen shots taken during the online presentation.