David Merrit, (Probus Member)
June 9, 2020 @ 9:30 am

-

10:00 am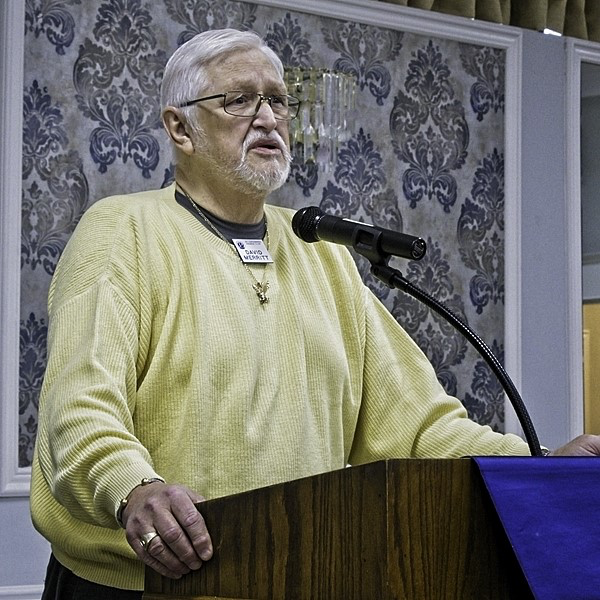 Dave Merritt delivers message that words can indeed hurt
Jim Stangier introduced PROBUS club member Dave Merritt who in the past served as a leader-ship speaker for business and volunteer groups and was former director of the Florida Mental Health Association.
Dave gave a very insightful talk entitled "Words Can Hurt" and illustrated his presentation with his own cartoon-style drawings. He explained how words can be emotional abuse as children tend to believe what adults tell them especially if they are constantly negative and say things such as they are not good enough or make fun of them.
He pointed out that the old saying "Sticks and stones can break my bones, but words will never hurt me" doesn't apply especially with children. He said that continual put-downs and insults about physical appearance and intelligence by parents, teachers and other children will affect a child's behaviour.
Dave provided a list of actions that adults can consider to help break the chain of verbal abuse:
1. Stop using negative words;
2. Take a time out if you are upset;
3. Talk about the problem with a trusted family member, friend or professional;
4. Take a parenting or discipline class; 5. Improve your own life.
He also provided suggestions of actions to help children feel worthwhile and confident:
1. Spend time with the child;
2. Be someone the child can count on;
3. Protect them from violence;
4. Praise their abilities;
5. Teach them how to deal with failure;
6. Help them to think about and solve their own problems;
7. Respect their feelings and thoughts.
In closing, Dave said the world would be a better place if we all used helping words and not hurting words.