Judge Robert Reid (Judge of the Superior Court of Justice for the Central South Region of Ontario)
March 10, 2020 @ 10:00 am

-

11:00 am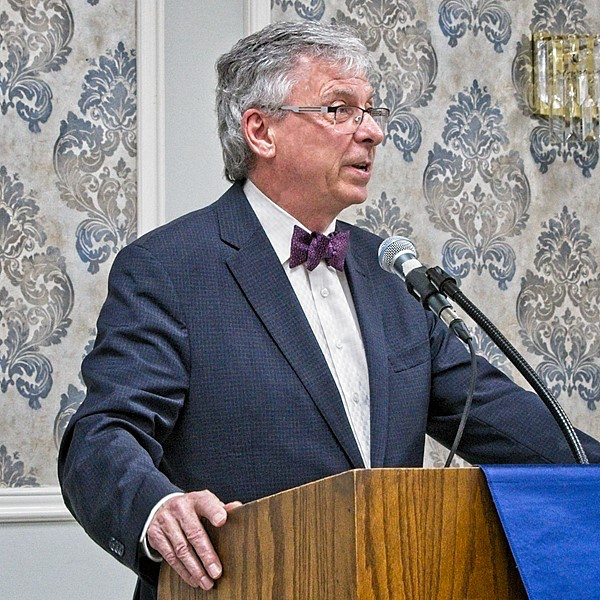 Judge offers behind the scenes look at the Ontario court system
Art Currie introduced guest speaker Robert Reid, Judge of the Superior Court of Justice for the Central South Region of Ontario.
Judge Reid, a former St. Catharines lawyer who was appointed to the Superior Court in 2011, gave an interesting, informative and sometimes humorous talk about the courts and judging.
Robert explained that a judge must be free from pressure or influence from any source in making a ruling. He said that he must be cut off from outside groups and thus is unable to join service clubs or serve on any administrative boards as he did while being a lawyer.
He said that a judge's ability to be neutral and show a lack of bias offers the protection that he or she is bound only by the evidence presented in court. The judge must listen to both sides of an issue, be competent to write a ruling based on the evidence presented and the rule of law. He added that a judge must be able to defend his ruling especially to the losing side and also to the appeal courts.
Robert stressed that all citizens are subject to the same rule of law and that no one is above the law.
He disputed the argument that judges who are appointed under the Canadian system are not held accountable in the way elected judges are in the United States. He said that judges in Canada are held accountable to support the reasons for their decisions while also being free of the pressures of seeking re-election.
Robert said that the Supreme Court of Canada is the highest court in Canada with several branches within each province including the Provincial Superior Court and the Provincial Courts of Appeal.
Superior court judges preside over the most serious crimes such as murder, large drug cases and sex crimes. He illustrated the range of cases he hears by telling of a time while awaiting a jury decision in a murder trial, he was called upon to make a ruling on a case were a woman wanted to sue over a bad hair cut.
The Central South Region which Robert serves takes in all of Niaga-ra and west to Hamilton, Simcoe, Brantford and Kitchener and includes 1.5 million people. There are currently 247 Superior court positions in Ontario. Judges must retire when they reach age 75.
Tim Kaye thanked Robert for his informative presentation.