Tim Clutterbuck, (President of Valbruna Steel ASW Inc)
February 11, 2020 @ 10:00 am

-

11:00 am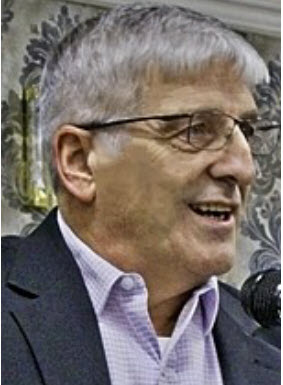 Tim gave a very interesting talk touching on the highs and lows in the history of steelmaking in Niagara and the products that were and are produced here.
The Welland facility was originally constructed in 1918 by Dillon Crucible Steel Alloy Company. In 1920 the Atlas Crucible Steel Company purchased the company. The facility was acquired by Roy Davis and Daniel Lanthrop in 1928 and operated under the name Atlas Steel Company.
During the 1930's Atlas steel produced specialty mining steel for gold mines. In 1939 the Canadian government invested millions of dollars in the facility to produce steel for World War II armaments and by 1948 Atlas Steels was regarded as the largest specialty steel company in the British Commonwealth employing 3,000 people and ex-porting to 53 countries around the world. Through the 1950s the company added a stainless strip mill and a vacuum arc melting facility.
The arrival of the 1960s brought a series of ownership changes forced by financial issues. The expansion with a plant in Tracy, Quebec in 1963 took some work away from Welland. Rio Algom Ltd., purchased the company in 1963, sold to SAMMI of South Korea which in turn sold to Slater Steel in 2000. Slater was forced to liquidate some of its assets and demolished the East Main Street plant in 2007 and ASW Steel emerged in 2010, with just 33 employees when Tim returned.
Despite the changes, the company enjoyed some good years with its specialized steel products with a capacity to produce more than 300,000 tons of steel in the mid 1970s.
Tim said that the company has grown to more than 100 employees. The company is now owned by Valbruna Steel, a privately owned company based in Italy. Tim said that the head of the family, Nicola, remains active and continues to look to the future although he is now 101 years of age.
Valbruna Steel is investing millions of dollars into the Welland operation and Tim is convinced the future looks bright.