Christine Allum, Financial Scams
July 13, 2021 @ 10:00 am

-

11:00 am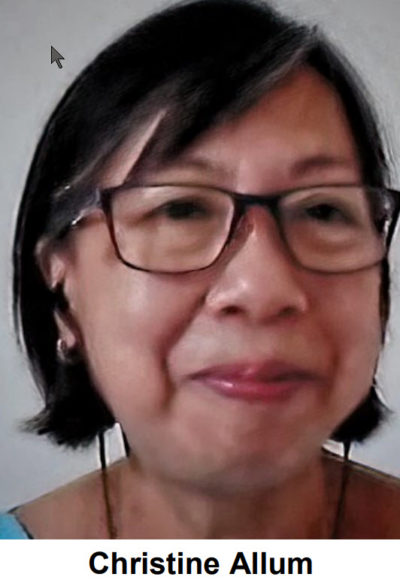 Christine Allum, a senior advisor, investment engagement and stakeholder partnerships in the Investor Office at the Ontario Securities Commission presented to us at this month's meeting.  Christine, a graduate of Ryerson University, previously worked at the Ontario Stock Exchange.
Her online presentation was entitled "How to Protect Your Money from Fraud" and she also provided tips on working with a financial advisor. Christine said that surveys show that 30% of Canadian investors have been more stressed about their investments during the COVID-19 pandemic. She provided statistics about the number and age range of people who have been victims of fraud and said one in five Canadians is approached by fraudsters and that only one in three victims report the fraud to police.
She gave brief descriptions of some of the most common types of fraud schemes such as Pump and Dump, Affinity Fraud and Ponzi schemes. She also referred to a Double Dip/ Repeat Scam where scam artists reuse and sell lists of fraud victims often using the approach of giving the victims an opportunity to get their original investment back.
Christine provided a list of warning signs such as high-pressure sales tactics, phone calls, emails or texts from unknown sources, offers of free incentives, promises of high or guaranteed returns. Other warning flags include encouragement to recruit friends and family, offers from unregistered businesses or individuals, suggestions to falsify financial information to avoid taxes or the offer to act on inside information.
She also had tips to protect your money: keep personal and financial information safe; do background checks before you invest; don't send money and don't respond to unsolicited calls.
Christine encouraged victims of fraud to con[1]tact the Ontario Securities Commission (OSC), local police or the Canadian Anti-Fraud Centre. The Anti-Fraud Centre website also has more information about common scams. You can also reach the Centre toll-free at 1-888-495-8501.
Christine had a number of recommendations for dealing with a personal financial advisor. She said it is important that the advisor knows you, makes suitable recommendations for your situation and tells you how they are paid. She added that it is also important that you understand and know the product that the advisor is recommending and that you maintain regular communication with your advisor to keep your financial information up to date.
If you sense a problem, Christine said you should first talk to your representative but that you can file a written complaint with the Ombudsman for Banking Services and Investments.
See Christine's presentation on YouTube click here…