Wendy Sturgeon, Indigenous History
March 9, 2021 @ 10:00 am

-

11:00 am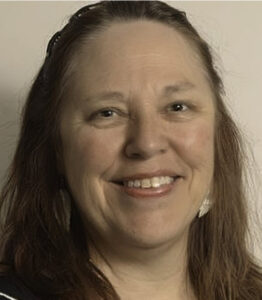 Wendy Sturgeon, the Executive Director of the Niagara Chapter, Native Women Inc., based in Fort Erie presented to us this month.
Wendy, who was born in Toronto, is of Anishinaabe (Ojibway-Chippewa of the Thames or Muncee) and Welsh decent. She explained that her father came from a residential school and lost the connection with his heritage and now has no interest to learning about it. Wendy and her brother now have a strong interest in their heritage.
She said that her people are affiliated with the 3 Fires Confederacy which is part of Turtle Island which refers to all of North America. Wendy said that different nations have different traditions but gave some insight into the culture of her people. She pointed out that four elements — tobacco, sweet grass, cedar and sage — have special meaning and are important parts of gatherings or pow wows. She said that at a typical gathering people would be welcomed into doors from four directions symbolizing bringing minds together and people would be invited to join in a circle to share their stories.
Wendy displayed a Wampum Belt that symbolized an original treaty with the newcomers to this land. The belt had parallel lines that stood for the river of life that was open ended, going on forever. The treaty signified peace, friendship and respect between the two parties.
Wendy also offered a power point presentation to explain about Niagara Native Inc., and what it does to support the community through social, legal, medical and educational means. She said that we are part on Living History. She explained the cultural significance of women braiding sweet grass and how it is done for a specific person and for a specific reason.
The Niagara chapter was incorporated in 1983 and is now one of nine chapters and 14 Native women councils. One of the group's early successes was the fight to restore status of women who moved off reservations. You can learn more about the Ontario Native Women's Association online at www.onwa.ca and the Niagara Chapter at www.ncnw.net