Jean Bridge, Rodman Hall Alliance
January 12, 2021 @ 10:00 am

-

11:00 am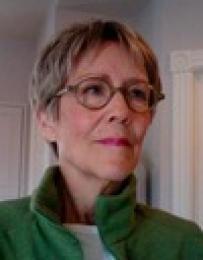 Alliance working to secure site for a public art gallery
Duncan McLaren introduced guest speaker Jean Bridge, a recent retiree from Brock University where she was an associate professor of Visual Arts. Duncan said that Jean is a community builder and a key member of the Rodman Hall Alliance. The alliance is leading the push to secure a public art gallery for St. Catharines in light of Brock University's decision to sell Rodman Hall.
Jean said that the purpose of a public art gallery is to be both educational and humanitarian. She added that it is important as a place where the community engages with and considers the insights they derive from what they see.
Jean provided a brief history of Rodman Hall which was built in 1863 as Thomas Rodman Merritt House. The building was purchased in 1960 by the St. Catharines and District Arts Council and is designated by Heritage Canada as a Category A institution to collect, preserve, and exhibit cultural property. There were also two additions made to the original building in the 1960s.
Brock University took over operation of Rodman Hall in 2003 operating it as a university and public gallery but in 2016 sought to withdraw from the arrangement but neither the City nor the Region.
was prepared to step in and assume the related costs. Just last year, Brock sold the property to local developers while transferring the art collection and endowments to the Rodman Hall Art Centre, Inc.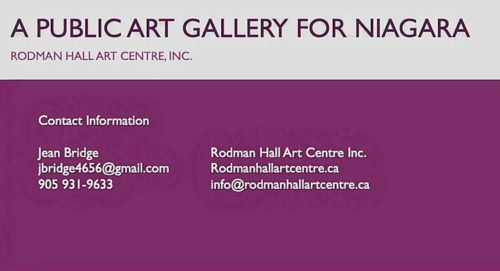 The RHAC, a not-for-profit corporation, is currently conducting an audit of the art collection (some 1,000 pieces) while doing feasibility studies for a new public gallery, looking at potential sites and putting together a business plan.
Of course, finances play a major role in the future of any gallery wherever it is located, and the Alliance hopes to re-engage the community, improve communications, expand its board while developing and sustaining fund raising.
Jean said that the Alliance has studied art galleries in other cities such as Guelph and Windsor.
During a question-and-answer session, Jean also made an appeal for anyone interested in the arts to get involved by providing whatever expertise they could to the Alliance.
Duncan thanked Jean for her presentation and said that PROBUS will send donation in Jean's name to Start Me Up Niagara.
See Jean's presentation on YouTube click here…