Dr. Michael Olson, Department of Chemistry and Biology, Ryerson University
September 10, 2019 @ 10:00 am

-

11:00 am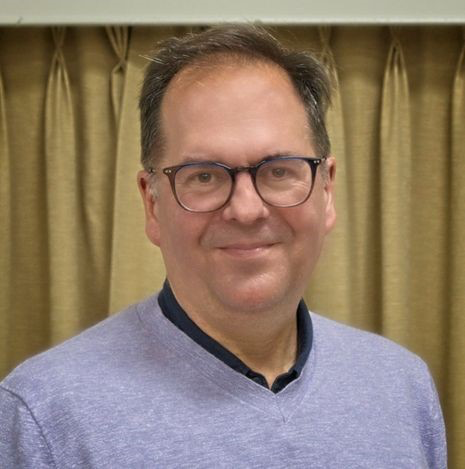 Cancer researchers seek solutions to hundreds of different mutations
Don Walker introduced the guest speaker, his son-in-law, Dr. Michael Olson, who is a professor at Ryerson University in the Department of Chemistry and Biology.
Michael is a graduate of the University of Alberta, where he got a Bachelor of Science degree in Genetics. He then went to the University of Toronto and obtained a PhD in Pharmacology.
Michael became the head of his own research laboratory at the Institute of Cancer Research in London, and later took up a position at the Cancer Research UK Beatson Institute in Glasgow, Scotland. In 2018, he was awarded a Tier 1 Canada Research Chair and moved to Ryerson University.
Michael began by defining how cancers are different from normal tissues and organs and described how advances in genetics have revealed that cancer is much more complicated than we originally believed. There are two basic types of cancer-causing genetic mutations, loss of tumour suppressors (the brake pedals) and increased activity of oncogenes (the gas pedals).
Instead of there being one type of cancer at each site, such as lung cancer, there are hundreds of different cancers because of the large number of mutations to tumour suppressors and oncogenes. This knowledge explains why some patients with cancers at a specific site respond to therapy, while other patients don't. It's because their collection of genetic mutations are different. This detailed knowledge makes it possible to design new drugs that target cancers better by aiming at the specific genetic changes.
Michael spoke about an international study that looked at the survival of cancer patients in Canada, several European countries, Australia and New Zealand. Encouragingly, cancer patients in Canada had some of the best survival rates in the four cancer types studied, and the survival rates in Canada improved over a 10-year period.
When trying to find out why cancer patients did better in some countries, two factors were identified. The first factor is the attitude that patients had when they were diagnosed with cancer. In countries where cancer was met with a positive attitude the survival rates were better.
The second factor was how likely a family doctor was to refer a patient for testing or consultation with specialists the first time that a problem was presented by a patient.
Finally, Michael talked about some of the research that his lab has carried out in the past few years. Because of his interest in how cancer cells spread throughout the body, a process called metastasis, he collaborated with drug discovery experts to develop drugs that could block cancer spread. In collaboration with a brain tumour specialist, the drug they discovered was found to reduce the spread of brain tumour cells after radiation treatment, meaning that the combination of radiation plus drug was more effective than either treatment on its own.
Bruce Knicley thanked Michael for his informative presentation and gave him the usual token of appreciation.