David Merritt, (Probus Member) William Hamilton Merritt
February 12, 2019 @ 10:00 am

-

11:00 pm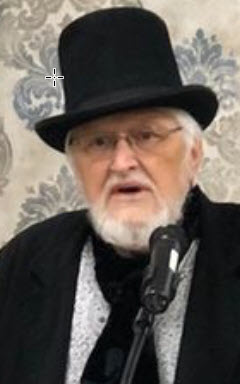 William Hamilton Merritt was a man of many talents
Our guest speaker David Merritt appeared in costume as his ancestor William Hamilton Merritt who, as a soldier, merchant, promoter and politician, played an important role in the history of Niagara and especially in the development of the Welland Canal.
William, the son of Thomas Merritt, was born in 1793 in Bedford, New York but came to Canada in 1796. In 1808 he went to Bermuda with his uncle where he studied ship-ping. When he returned to Canada, he farmed in Grantham Township, be-came a merchant opening a store and also joined the militia.
His life took another change in 1811 with the outbreak of war between Canada and the United States. Merritt fought in the battle of Queenston Heights and was captured at Lundy's Lane. After the war, David related that William went into partnership with his brother-in-law Charles Ingersoll to open a dry goods store and in 1817 he purchased a mill site opening both a grist mill and saw mill on Twelve Mile Creek.
As a business man he saw the need to link the Great Lakes to transport goods to Western Canada and in 1893 organized meetings of the Welland Canal Company. He travelled far and wide, including going to England, to raise the necessary funds for the ambitious project.
Despite numerous setbacks, the first two schooners travelled from Lake Ontario to Buffalo in 1829 and the following year the canal was completed to Gravelly Bay, what is now Port Colborne.
David pointed out that, although it is less well known, William was also heavily involved in railways. He pushed for international rail links and was active in rail lines between Detroit and Buffalo.
Merritt held the position of magistrate for Niagara District from 1817. He entered the Upper Canadian assembly for Haldimand in 1831 and, in 1860, resigned from the assembly and was elected to the Legislative Council for Niagara.