Peter Greco, Canon Greco Management Limited
September 14, 2021 @ 10:00 am

-

11:00 am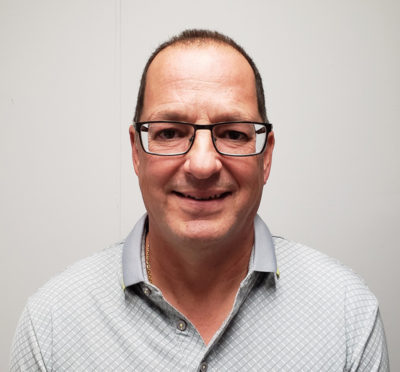 Condo managers tasked with many responsibilities
Art Currie introduced guest speaker, Peter R. Greco, a graduate of Brock University, who is President of Cannon Greco Management Limited, a St. Catharines firm which specializes in condominium and residential rental management.
Peter provided a comprehensive look at the duties of a management firm and also described different types of condo corporations and the variety of responsibilities and services they provide.
Peter said that condo managers work with the condo board of directors and are responsible for such things as the physical property, making sure repairs are done and deal-ing with contractors. They are also charged with managing finances, preparing financial statements and budgets.
The management firm serves as an advisor and communicator with the board of directors, unit owners and staff. Managers also deal in human relations in charge of hiring and firing staff.
Peter said that the requirements are set out in the Condominium Act Ontario of 1998 which came into effect in 2001 and was updated in 2017. Among the stipulations set out in the act is the requirement for condos to maintain a reserve fund which must be updated on a regular basis. Condo managers must be licensed if they are paid. The act also requires people joining a board of directors to take an on-line training course.
Peter said that sometimes people try to compare their monthly fees but pointed out different condo corporations provide very different services for those fees. He said the standard condo corporation is what most people are familiar with but ex-plained that a Vacant Land Condo, most often used in townhouse developments, covers only the outside grounds and not individual units. A common elements condo covers only things such as a common club house or park equipment.
Peter pointed out that the COVID-19 pandemic has created extra challenges for managers and condos. Buildings have been faced with higher costs for sanitation, repair costs and lack of availability of contractors and building materials. The pandemic has also meant that meetings have had to be held via Zoom rather than in person. Some amenities have been closed down.
Peter said managers and condo boards commonly refer to the three P's that they must deal with – pets, people, and parking.
Insurance rates have become a major financial problem for condo managers. Peter said that many insurance companies are no longer interested in covering condos and those that do have raised their rates on aver-age by 30% or more. He advised con-do unit owners to check their own coverage because in some cases they can be held responsible for the amount of deductible on the overall coverage.
Despite the problems, the number of condominiums in Niagara continues a fairly rapid growth as developers from the Toronto area are drawn here.
Peter also talked about Life Lease agreements. He said these projects are often started by clubs or church groups. He said that under a Life Lease, you have no deed but purchase a unit for a designated time limit and, in most cases, for a pre-determined amount at time of sale while also paying condo fees.
Duncan McLaren thanked Peter for his presentation and said that the number of questions reflected the interest in his talk. Duncan will forward a gift certificate to Peter in appreciation of his talk.