Barry Wright – CEO of the 2022 Canada Summer Games
June 14, 2022 @ 10:00 am

-

11:00 am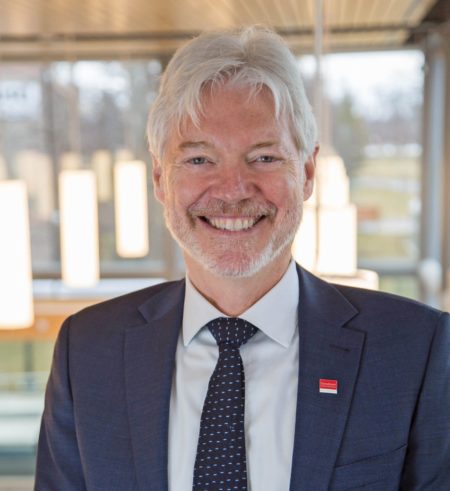 Barry Wright CEO of the Canada Summer Games in Niagara
Duncan McLaren introduced guest speaker Barry Wright, the CEO of the 28th Canada Summer Games scheduled to be held at various sites across Niagara from August 6 to 21.
Barry, an associate professor at the Goodman School at Brock University, has a Master's degree and a Ph.D from Queen's University and a Bachelor of Education degree from the University of Alberta.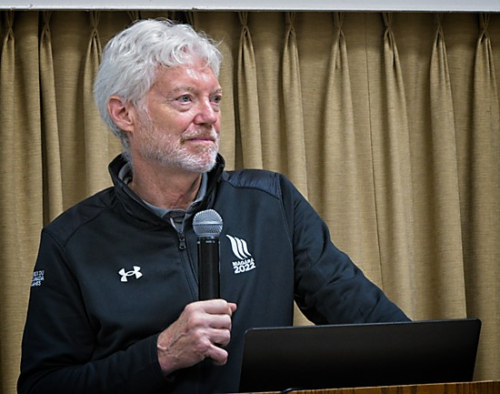 the themes "inspire, transform and unify." He added that the games can leave lasting impacts on host communities. He mentioned the $100-million Games Park and facility located next to Brock University which was financed by all levels of government and by private donations including a major donation by the Walker family. He also mentioned the new $10million indoor training facility built for the Henley rowing course. He said the games could have a $400-million impact on host communities.
Barry pointed out that the Canada Summer Games began in 1967 and are held every two years with the location moving around the country to allow all provinces and territories an opportunity to host.
He said that these games are the largest Barry Wright multi-sport event in Canada. Nearly 5,000 athletes and coaches are expected to compete in 18 sports at 17 locations around Niagara. About 4,000 volunteers have signed up to help things run smoothly. Barry said that these games are unique in that competition is held for both regular and para-athletes and special Olympics athletes.
Barry indicated that these games include, for the first time ever, an Indigenous Partnership Council. He pointed out that the games mascot Shelly, a non-gender turtle, has significance on several levels. Indigenous people refer to this area of North America as Turtle Island; the turtle shell has 13 sections representing the 13 communities in Niagara and the provinces and territories.
Barry said the mission of the games involves
The Walker Sports and Abilities Centre consists of two NHL-sized ice rinks, a Sport Performance Centre, the Brock-Niagara Health & Well-Being Centre, a suspended 200-metre indoor track, sport offices and a multipurpose fieldhouse featuring four gymnasiums.
Another first for these games is the fact that the torch relay, which began in Ottawa, includes one stage with the torch being carried on a Canada Steamship vessel. The final stages will include stops at various locations around Niagara before ending up at the opening ceremonies to be held at the Meridian Centre in downtown St. Catharines on August 6.
An important part of the games will be a variety of cultural events planned throughout the 17 days.
Barry said that it is still not too late to get involved in the games by volunteering. The game events will be recorded thanks to crews from Niagara College and will be live-streamed.
More information about the games, including the various sports included, is available by checking out the website at www.niagara2022games.ca
Duncan thanked Barry for his informative talk and presented him with a gift certificate as a token of appreciation from the club.