Seniors on the Move
October 8, 2020 @ 10:00 am

-

11:00 am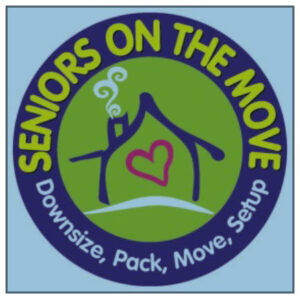 Group aims to reduce work, stress of moving for seniors
The owner of 'Seniors on the Move' joined our online meeting via telephone to talk about the services her company provides and to offer some tips for decluttering our lives.
She retired after spending 20 years with the Niagara Regional Police, got the inspiration for her new career after reading an article in a Florida newspaper. She said that statistics indicate that 1,000 Canadians turn 70 every day. And many of those people are overwhelmed by the thought of packing up and moving after many years in their home.
She said that she and her daughter started their business in 2012 and then soon recruited a couple friends. 'Seniors on the Move' is part of a national association.
She explained that her company is extremely careful about selecting new staff members. In addition to the usual police check, new recruits are selected from people recommended by current staff. Move managers are trained to understand the needs of seniors.
She explained that her company offers a free one-hour consultation to help seniors determine what services best suit their needs as they deal with downsizing. She said the cost can range anywhere from $200 up to $5000 depending on the tasks required. She said that 75% of their business comes from client referrals.
A full-range move could include helping the customer decide what items to keep, disposal of unwanted items, packing, photographing the furniture layout, helping determine the layout of furniture at the new home, unpacking, setting up furniture, storing smaller items and cleaning up all before the owners arrive at their new home.
She explained that ideally, they have an opportunity to see and measure rooms in the new home, but, especially now during the COVID-19 pandemic, they often have to work from floor plans. She said that they can use a magnetic board to help illustrate what will fit in the new floor space.
She mentioned Habit for Humanity and the Furniture Bank as possible places to recycle unwanted furniture. She added that in some cases tax receipts will be offered for donations. Her company will also help with the sale of more valuable items.
She said that her company can also help prepare homes for estate sales, help with packing for people who are having renovations done and even help hoarders clean up their property.
She explained that there are three types of hoarders: the proud hoarder who wants no help with their situation; the embarrassed hoarder who knows their situation is not normal but may be affected by depression; the accidental hoarder who is unable to manage because or physical limitations.
She pointed out that hoarding presents a real risk of falls and physical injury because of cluttered pathways and stairways.
You can learn more, including contact information by going to the company's website at www.seniorsonthemove.com
Duncan McLaren thanked her for her informative presentation and will send her a gift card as a token of the club's appreciation.