Michael Jacques, (Author)
October 12, 2021 @ 10:00 am

-

11:00 am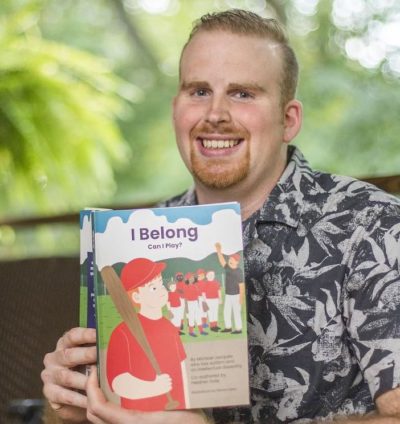 Speaker delivers message of hope despite disabilities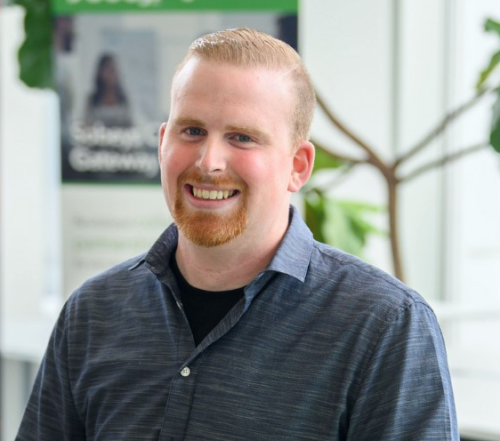 Our October guest speaker, Michael Jacques who has had to learn to cope with autism and a mental disability, was introduced by his father Marcel.
Michael is the author and self publisher of a book entitled "Can't Read, Can't Write, Here's My Book". Michael spent five years recording his thoughts and experiences speaking into an iPad that converted his words into text. His sister accidently discovered Michael's work and helped him produce a book. Ten different artists contributed illustrations to help make the book highly visual and provide Michael with the clues to memorize the stories in each of the 10 chapters.
In the book, Michael described the difficulties of fitting in and being the kid who was sometimes mistreated or forgotten. But he also described his determination not to let his disabilities limit him.
Michael, who shared screen time with his father during the Zoom meeting, is 30 years old and just recently became the youngest and only per-son with an intellectual disability to be elected president of Ontario Community Living, a confederation of more than 100 local agencies across the province. It promotes inclusive education so people with intellectual disabilities can remain in their communities and stay with friends in local schools.
Michael, who took seven years to complete high school, is an employee at the Sobeys store in Fonthill and was Pelham's citizen of the year in 2019. He has been involved in Special Olympics in baseball and basketball and is a member on a board that advises the minister of education.
Michael has written a second book with Heather Gale. "I Belong, Can I Play?" is a children's book which tells the story of Michael's experiences growing up in elementary school and teaches the importance of inclusion, friendship and belonging.
Michael has had strong family support especially from his father Marcel who serves as his executive assistant dealing with emails and arranging Michael's many speaking engagements across Canada and now into the United States.
Marcel said that Michael has appeared on breakfast television several times and his in-person speaking engagements have included speaking at Sobeys head office. Marcel also said that prior to the COVID pandemic Sobeys stores throughout Ontario had Michael's book for sale.
Marcel pointed out that Michael contributes a portion of the profits from his book sales to Special Olympics.
You can find out much more about Michael's accomplishments or order a copy of his book online at www.heresmybook.com.
Duncan McLaren thanked Michael for his enjoy-able and educational presentation and said that a donation in Michael's name will be sent to Ontario Community Living.