James Treadwell – Treadwell Restaurant
October 11, 2022 @ 10:00 am

-

11:00 am
James Treadwell, Sommelier and Owner at Treadwell Farm-to-Table Cuisine in Niagara-on-the-Lake,
Restauranteur describes challenges posed by Covid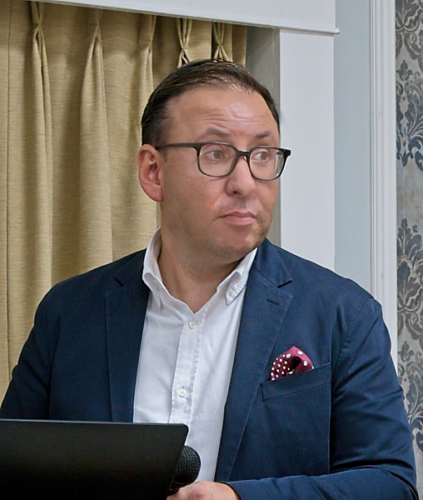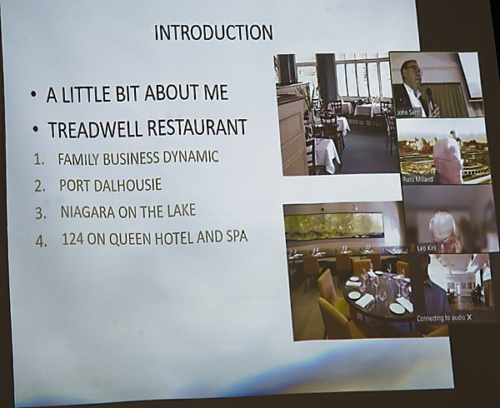 Tom van Loenen introduced guest speaker James Treadwell, co-founder with his father Stephen, and sommelier of Treadwell Farm to Table Cuisine in Niagara-on-the Lake.
James spoke about the challenges faced by all restaurants and the hospitality business at any time but especially during the past two and a half years of COVID. He said restaurants typically operate on about a 10% profit margin with the bulk of their costs going toward labour, materials, and non-variable overheads.
He said that the changing rules and restrictions during the pandemic were especially difficult to deal with. At one point all restaurants were forced to close and that left owners no option but to lay off staff and try to pay off suppliers with no income.
James pointed out that staff play a major role in the success of a business and Treadwell made the decision during another brief shutdown caused by COVID last winter to keep its staff members. He added that exceeding customers' expectations and satisfied customers are the best marketing tool.
He said that some restaurant owners have been forced to shut down partially because they get into the business without realizing that it takes hard work and long hours to become a success.
Despite the many problems presented during the past two years, James said that 2022 has been Treadwell's best year ever. The restaurant made the decision to feature a Prix Fixe Menu which allows it a more exact estimate of income while also controlling costs.
James pointed out that the restaurant has a working agreement with 124 on the Queen Hotel and Spa which allows it space for weddings, corporate events, and catering. In addition, the restaurant is greatly expanding its patio space and making it suitable to use throughout most of the year.
Looking at the future, James said that another source of income could be through higher volumes of takeout orders. He said that businesses will have to deal with inflation and pricing. Another concern will be finding sufficient staff and dealing with reduced operating hours.
Duncan McLaren thanked James for his informative talk and presented him with a gift certificate in appreciation.