Brian Culp, (St. John's Cemetery in Jordan)
January 14, 2020 @ 10:00 am

-

11:00 am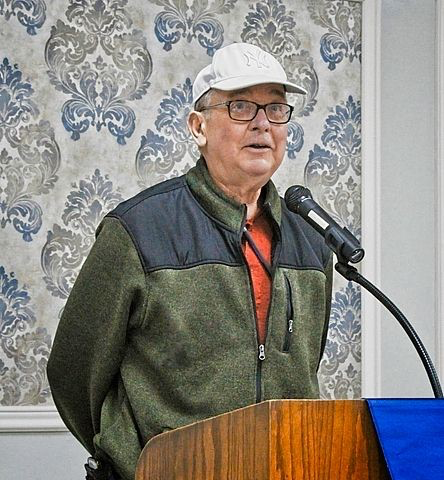 Green burials one answer to concerns about environment
Dan Plunkett introduced guest speaker Brian Culp who oversees St. John's Cemetery in Jordan. Brian, who was accompanied by Rev. Pam Guyatt from St. John's Anglican Church, talked about burials in general and introduced PROBUS members to green burials.
Brian said that St. John's Cemetery, which was established in 1841, offers varied means of interment and disposition from traditional ground burial for caskets and cremation urns to a scattering garden to the more recent green burials.
He pointed out that provincial legislation enacted in 2012 brought cemeteries, funeral directors, transfer services and market suppliers all under the same laws.
Brian said environmental groups have been pushing the idea of green burials. He said that there are 109,000 cremations every year in Ontario with the bulk of those using gas. He pointed out that there are several methods of disposition of ashes. They range for disposition in a licensed cemetery, to illegal scattering and, if you have the money, ashes can even be sent into space.
Ground burials traditionally require embalming, a casket and concrete liner. Quoting figures from the United States, Brian said ground burials annually use 30 million board feet of wood, 90,000 tons of steel, 1.6 million tons of concrete and 800,000 gallons of embalming fluid.
It is figures such as these that are behind the increasing popularity of natural or green burials. Brian pointed out that in a natural burial, the body is wrapped in a shroud or bio-degradable casket so there is no conventional casket, no concrete liner, no chemicals and no headstone.
Brian's talk led to an extensive question and answer period with many members taking part.
Andy Redman then thanked Brian for his knowledgeable and thought-provoking presentation.